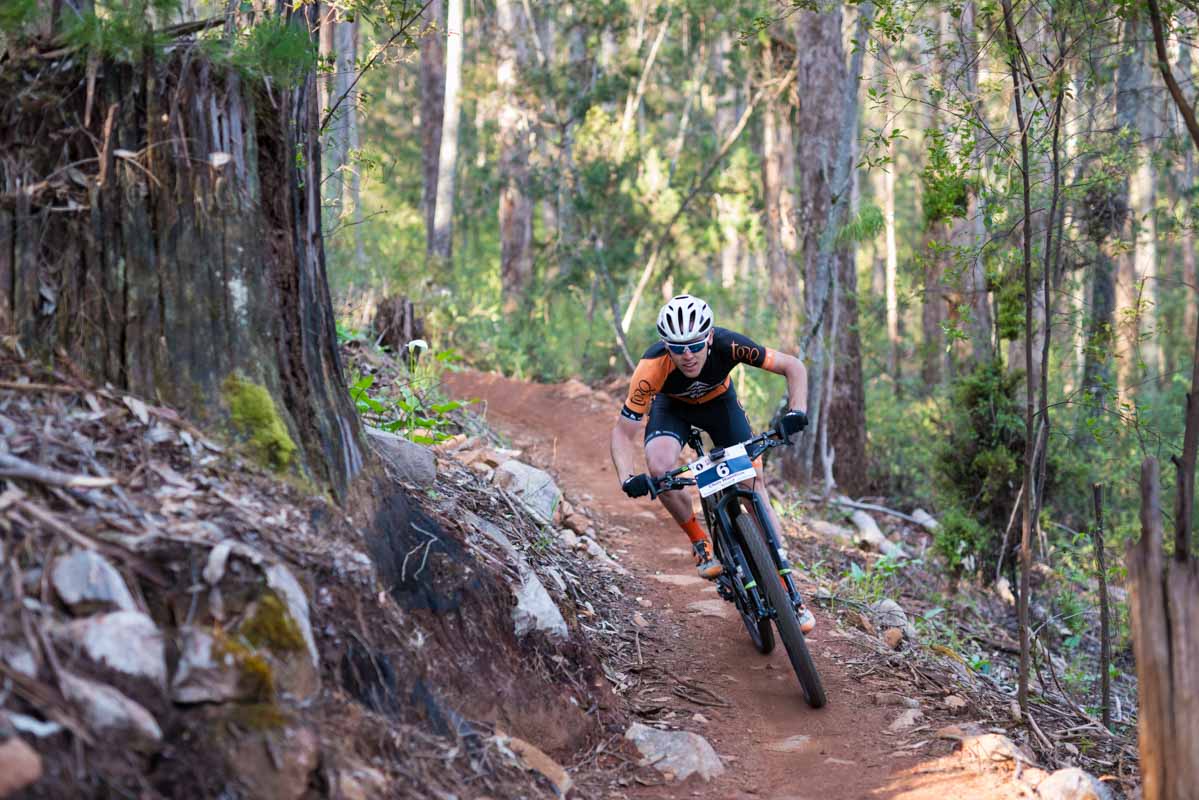 The newest addition to the already excellent mountain biking in Margaret River is Compartment 10. It's close to that other favourite, The Pines, and will add hours of fun to your day, week or weekend!
How they came to be
These trails took years to approve and plan, and then it took a team of about 12 people who like to dig, rake and move rocks, another 3 months to build. The tender was awarded to David Wilcox of Common Ground Trails and he worked with the Margaret River Off Road Cycling Association (MRORCA) and John Dingey of Magic Dirt Trail Wizardry. Many kudos to the team! Funding was provided by Royalties for Regions ($155,000) and Lotterywest ($100,000).
What this all boils down to are a pile of world-class trails; roller-coaster single track, berms, a few jumps and more smiles than you can handle.  It's mostly blue with the odd black thrown in to keep things exciting.
Where are they?
But how do you find the trails and then figure out the best way to ride them?
Our free Margaret River Find the Fun App (for Android only, but iPhone development is progressing), not only gives you a full map of this complex trail network, but also shows you where you are and suggests a great route to ride.
Here's a screen capture of the map that we've created in our Margaret River Find the Fun App.
The map is fully zoomable and works completely without the internet. So you don't need to worry about riding into some place with no mobile coverage and the maps stopping working.
You won't find another map, or another App like this out there. Check out our video to see how it works.
All of the maps in our guides work the same way–activate the GPS on your phone (it's free and doesn't use the internet), and you can see where you are and where to go.
Have a look on this website at the list of mountain biking trails we have documented in the App.
You can download the App on Google Play. iPhone development is underway and launch anticipated in the first half of 2017.