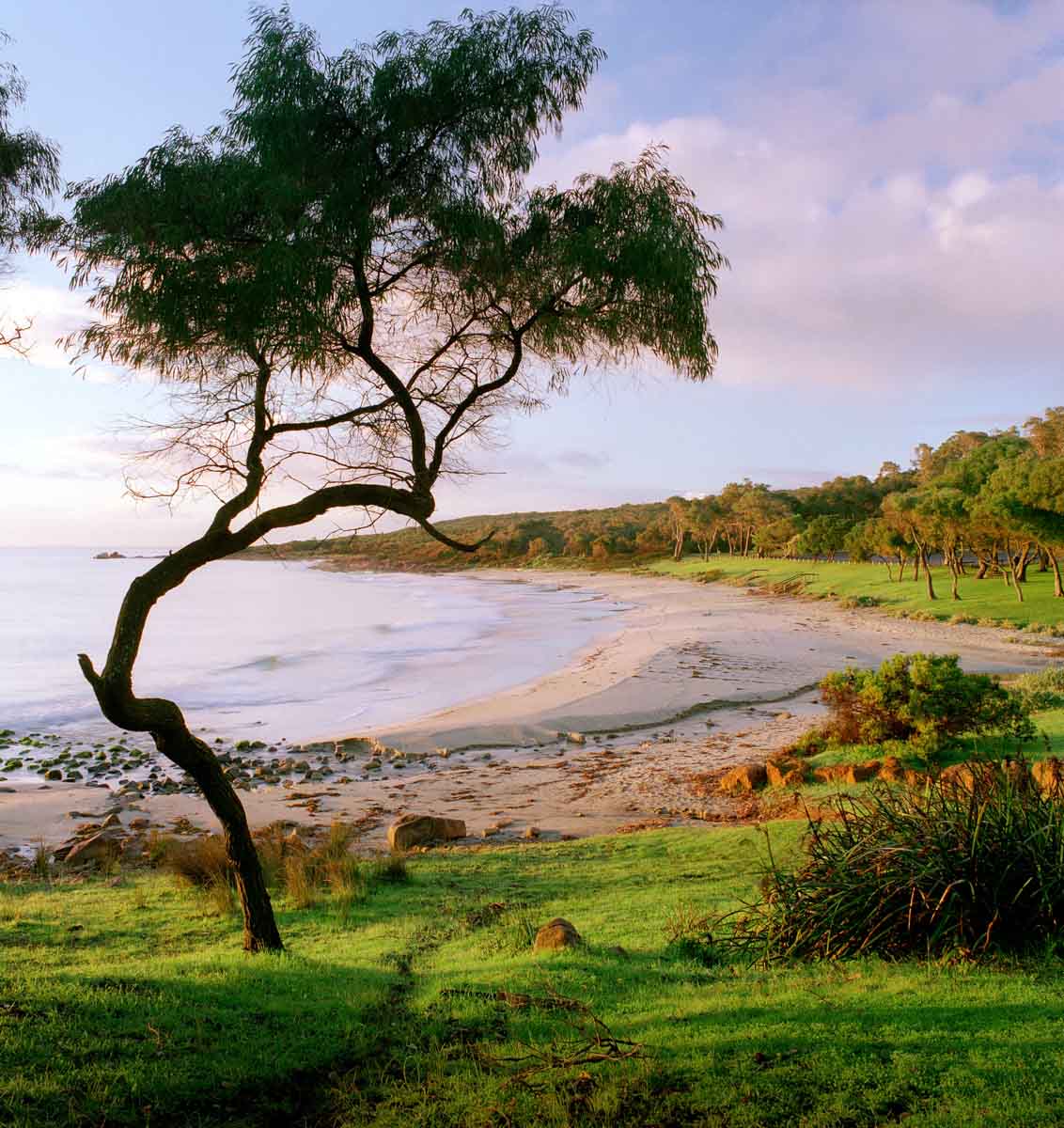 Toilets, play equipment and beach chairs
There are a number of disabled and wheelchair accessible facilities in the Margaret River Region. We have been working with a member of the Ministerial Advisory Council for Disabilities in WA to add useful information to the Margaret River Find the Fun guide.
There is much more available than we currently list in the guide, but we will continue to add more as we receive it. We have included a number of disabled access toilets, as well as playgrounds with wheelchair friendly play equipment.
There are also 2 beach chairs (one in Dunsborough and one in Busselton) that can be booked through the City of Busselton.
Boardwalk and bitumen hike
One of the highlights of the region is the 3 km walk from Cape Naturaliste Lighthouse to Sugarloaf Rock. It has a few gently rolling sections and is a mix of boardwalk and bitumen path. If you can arrange a car shuttle, it is best to start at the lighthouse and head down towards Sugarloaf Rock. This is one of the most scenic walks you will find anywhere! For more information, have a look at this online map, and also check out the Margaret River Find the Fun App.
More information
Using the search term 'wheelchair' in the Margaret River Find the Fun electronic guide brings up a list of accessible places.
A very useful website is You're Welcome — Access WA, where you can search for many things including accommodation, parking, entertainment, food & dining and tourist attractions.
Featured image of Meelup Beach is copyright Christian Fletcher.