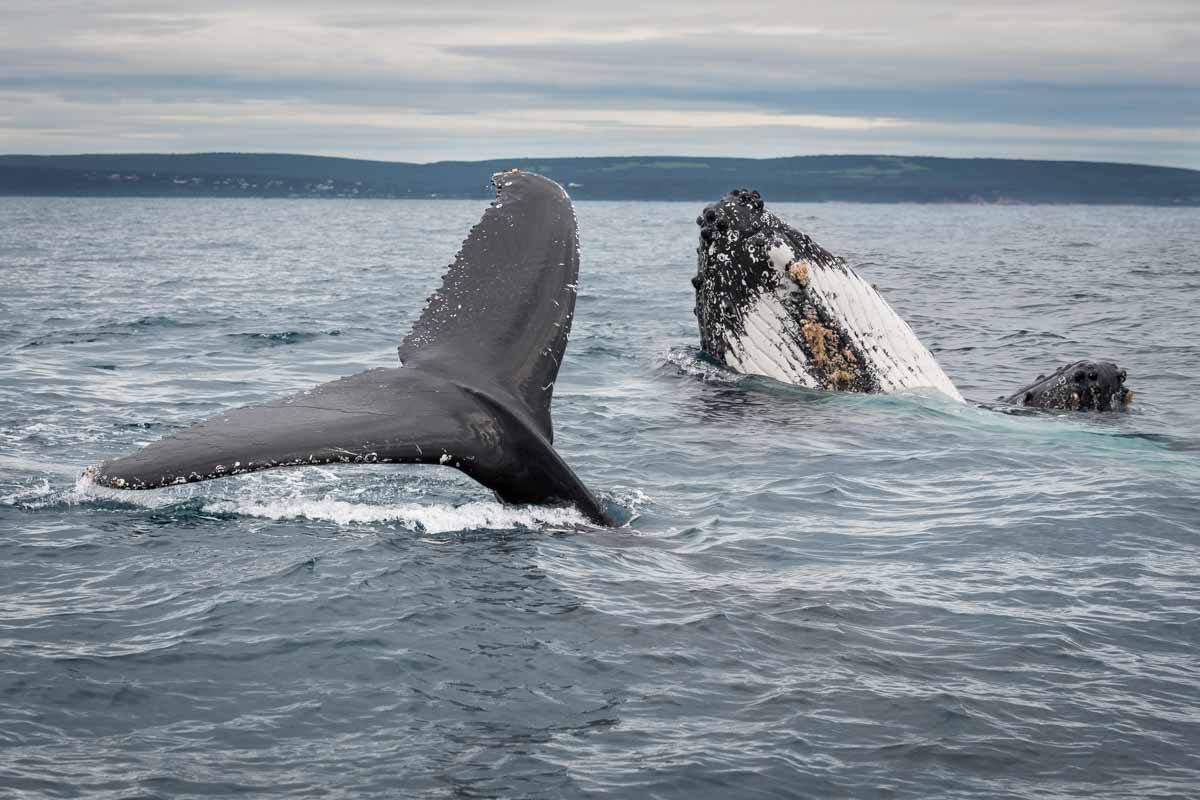 Planning a little down south getaway to the Margaret River Region?
Great, because there is so much to see and do! Winter has its own special appeal–lack of crowds, super-relaxed locals, beautiful sunny days that break up the monotony of the winter rains, and surf breaks all to yourself are just a few of the reasons to head on down. If you're here for the first time, here's a map of the area: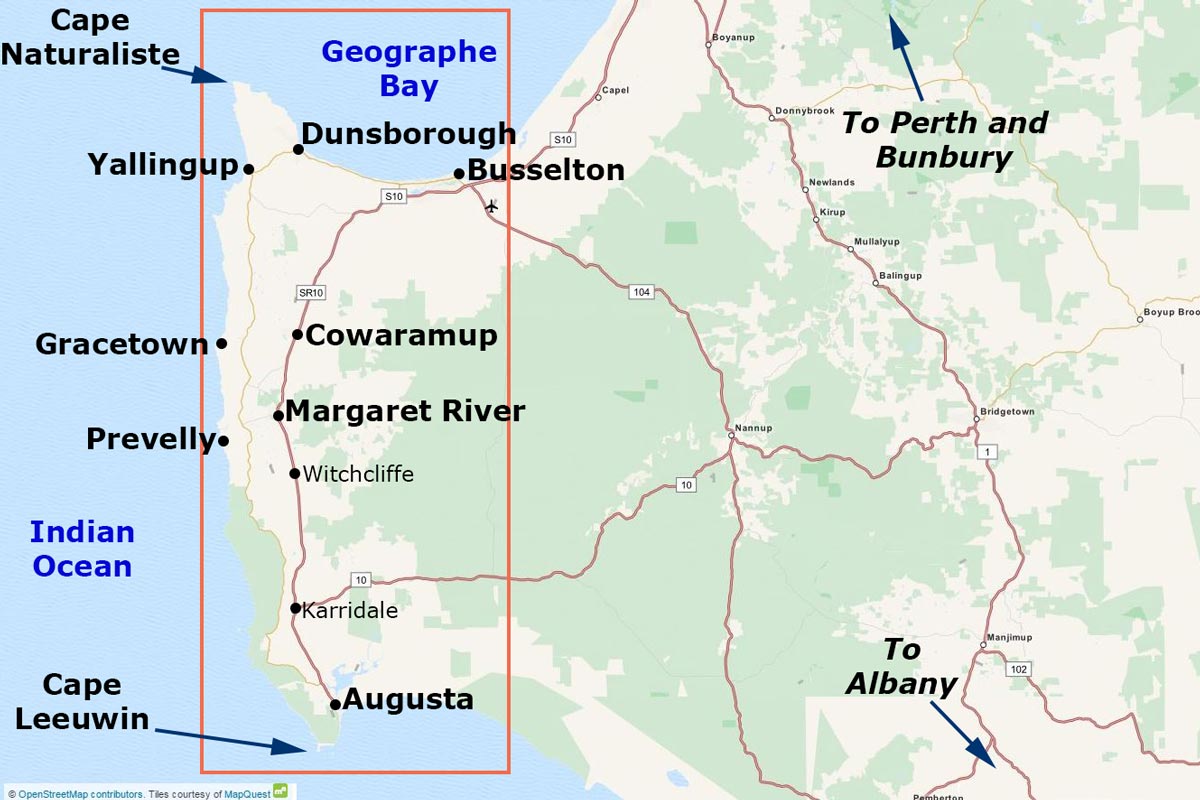 If you are planning a trip and are looking for accommodation, then have a look at Highlife Holiday Properties and Dunsborough Ridge Retreat. Both are close to Dunsborough and offer beautiful accommodation options. And both have dog friendly options, so you can bring your fur-kid along!
Here are my top picks for activities and sights in the region. Some are paid, some are free, some are relaxing and some are adventurous!
1. Whale watching tour. There are several species of whale that travel down the coast, including humpback, minke and blue.
If the weather is good, then book a tour aboard either Naturaliste Charters (out of Dunsborough) or Geographe Maritime Charters (out of Busselton). They'll give you an experience you will never forget because the whales are as curious about you as you are about them. Remember to bring the camera. Whales travel through between August-November from the warm northern calving grounds to their Antarctic feeding grounds.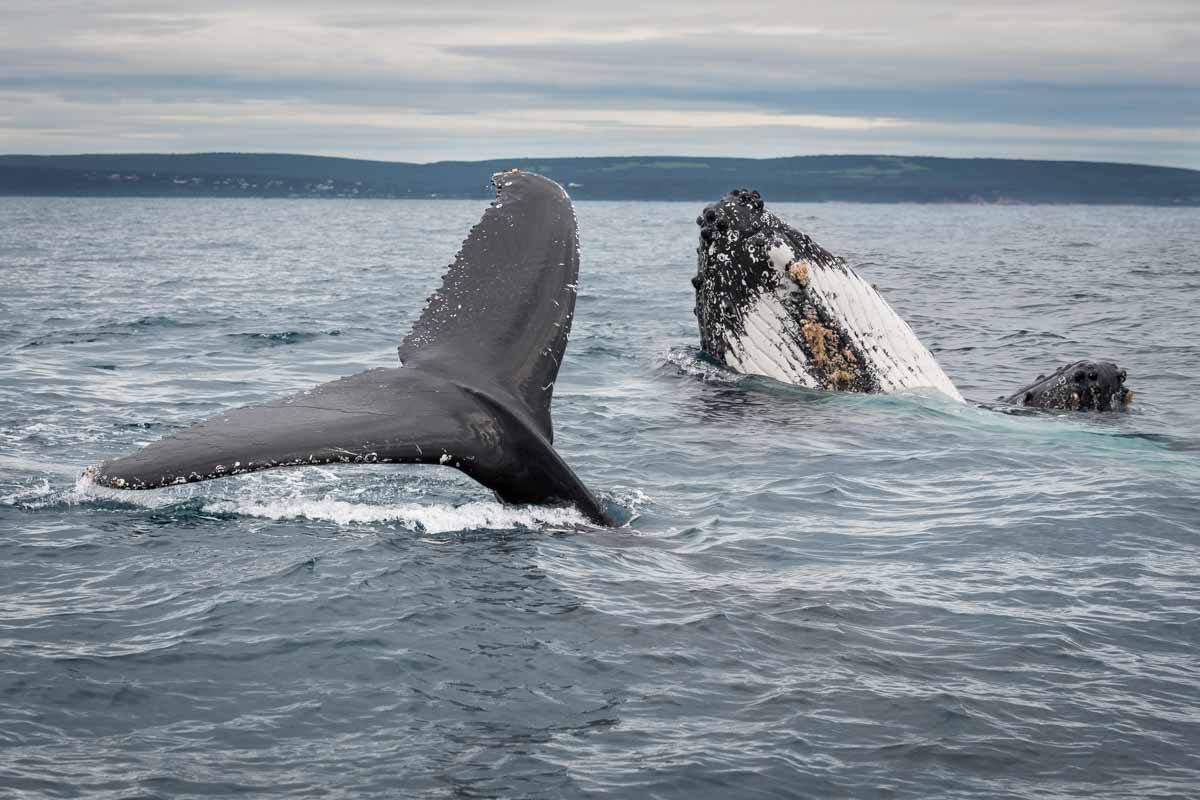 2. Hire a dingy and get out fishing or touring in Geographe Bay out of Dunsborough, or down on the Blackwood River in Augusta. The guys at Dunsborough Boat Hire will set you up in one of their 3.75 meter aluminium tinnies which includes all of the necessary safety gear and a well-maintained 15hp outboard motor. They also hire fishing gear and will offer up a bit of advice on what is biting, what tackle to use and where to go.
Augusta Boar and Canoe Hire hires 6hp and 15 hp tinnies, or if you want to go motorless, then they hire Indian canoes, single kayaks, and stand up paddle boards.
To hire the powered boats you will need to have a Recreational Skipper's Ticket.
3. Go for a hike! There are so many beautiful short and long hikes in the region. Have a look at our hiking section for lots of ideas and descriptions. Wildflower season is getting underway here (best September-November), where you can spot any number of our 300 orchids, or 7000 wildflower species!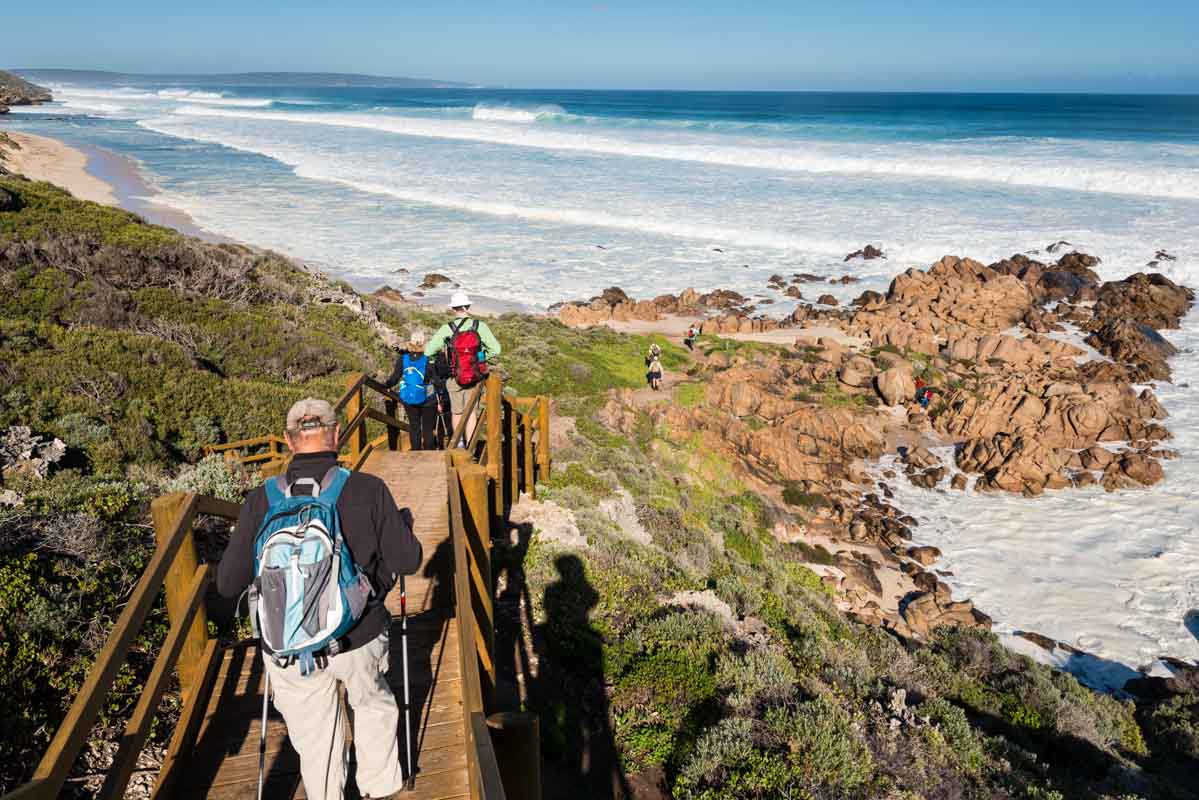 4. Visit the Naturaliste Reptile Park in Carbanup River just south of Busselton. It's really popular with the kids, who get to hold a python if they're feeling brave.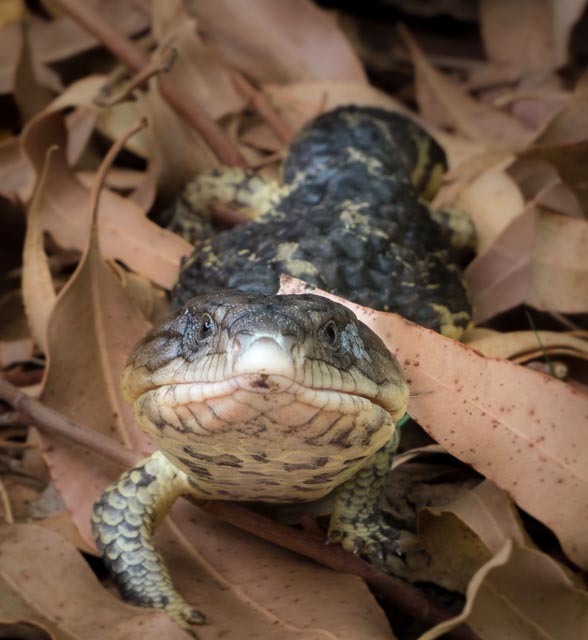 5. Go for a mountain bike ride! There are so many trails described on our Margaret River Find the Fun electronic guide. Put it on your Android phone and see where to park and where to ride. Never get lost again! Tap on the Google Play badge on this page and download it today!
6. Visit the Eagles Heritage Wildlife Centre and be sure to watch the flying display at either 11.00 am or 1.30 pm. Learn about our native raptors, and you can even volunteer to have one perch on your hand!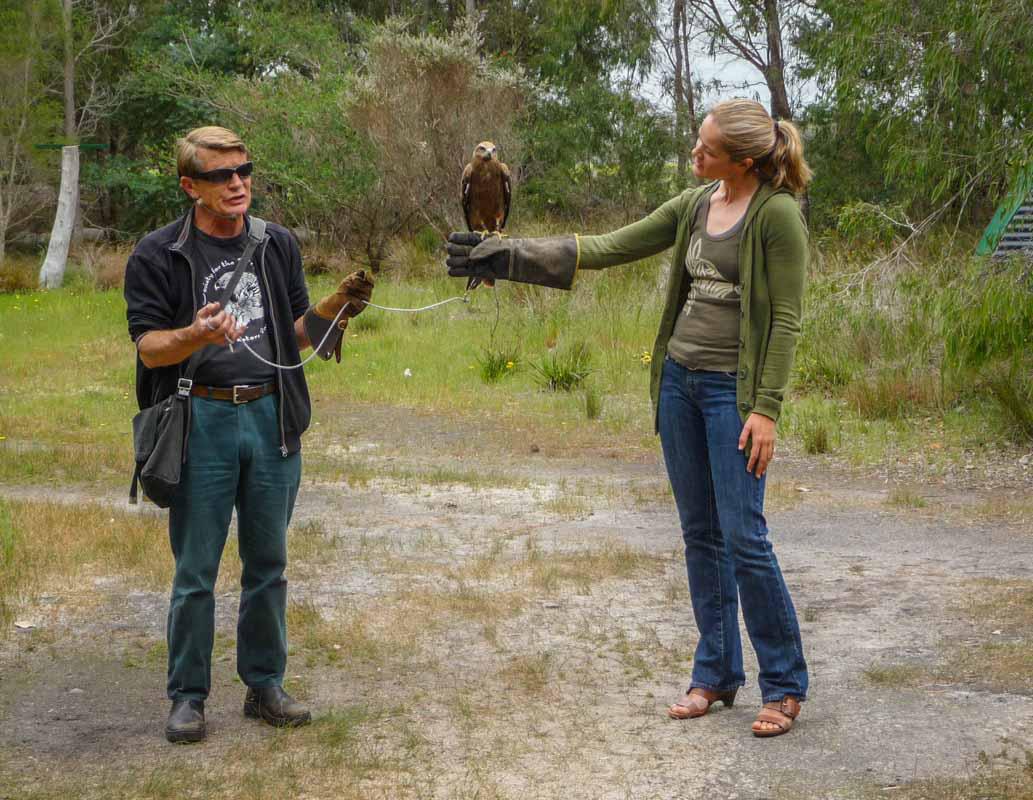 7. Self-drive tours. Grab a paper copy of the Guide to Australia's South West Capes (it's distributed to over 200 businesses across the region), or download the e-guide off of their website. On pages 8-9 you'll find 5 scenic drives, and on pages 20-21 you'll find four 'food trails' that will show you how to get to some of the best gourmet and locally-produced food in the the region.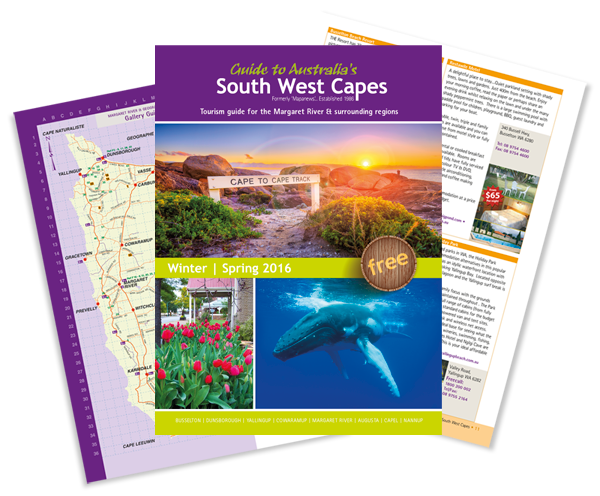 8. Check out historic Caves House Hotel in Yallingup for any number of fun and entertaining events. Live music Sundays, murder mystery nights, dancing, stand-up comedy, movie nights and theme nights are all great reasons to get out to Caves House! You may even run into their resident ghost!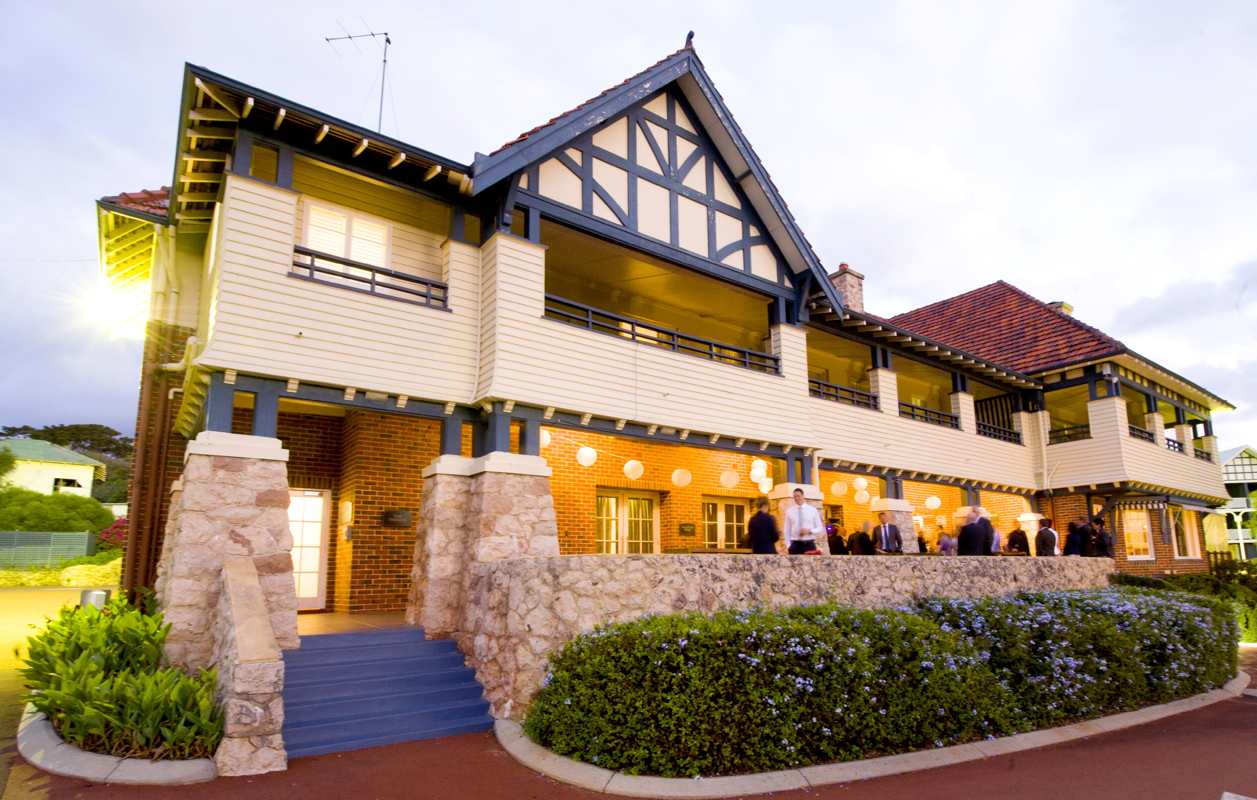 9. Go storm watching…whenever there is a big storm, it's worth venturing over to the west coast to watch the fury of the ocean as it crashes into the shoreline.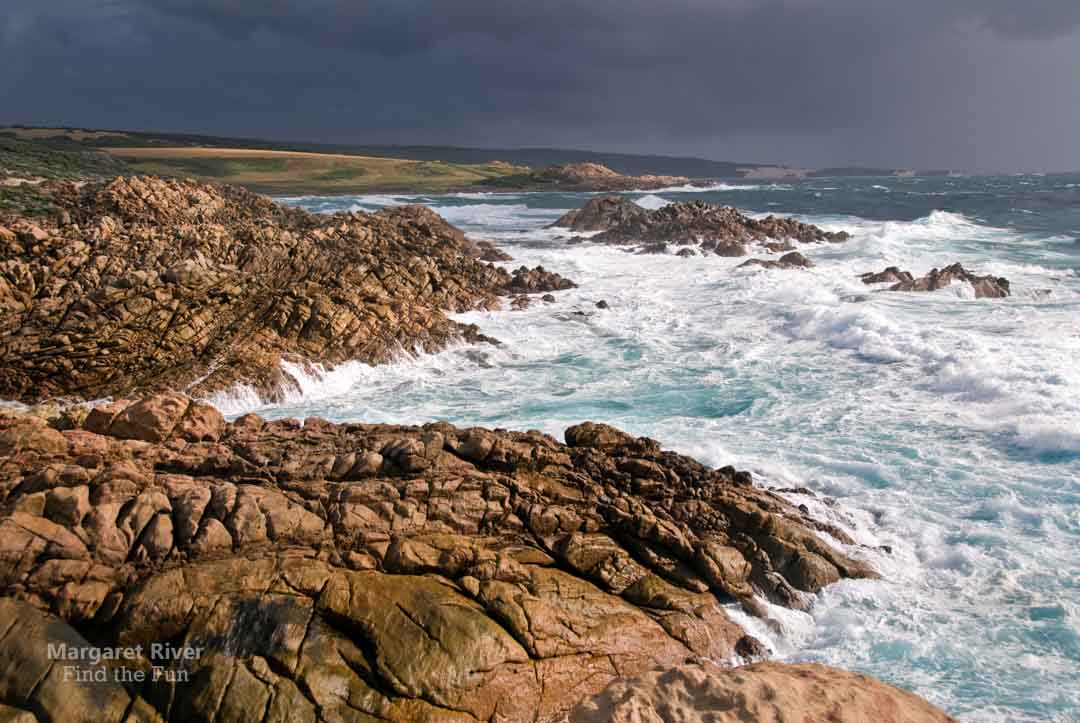 10. Markets and coffee…so spoilt for choice. The Margaret River Find the Fun electronic guide also lists the weekend markets and tons of coffee shops/cafes to keep those caffeine levels topped up.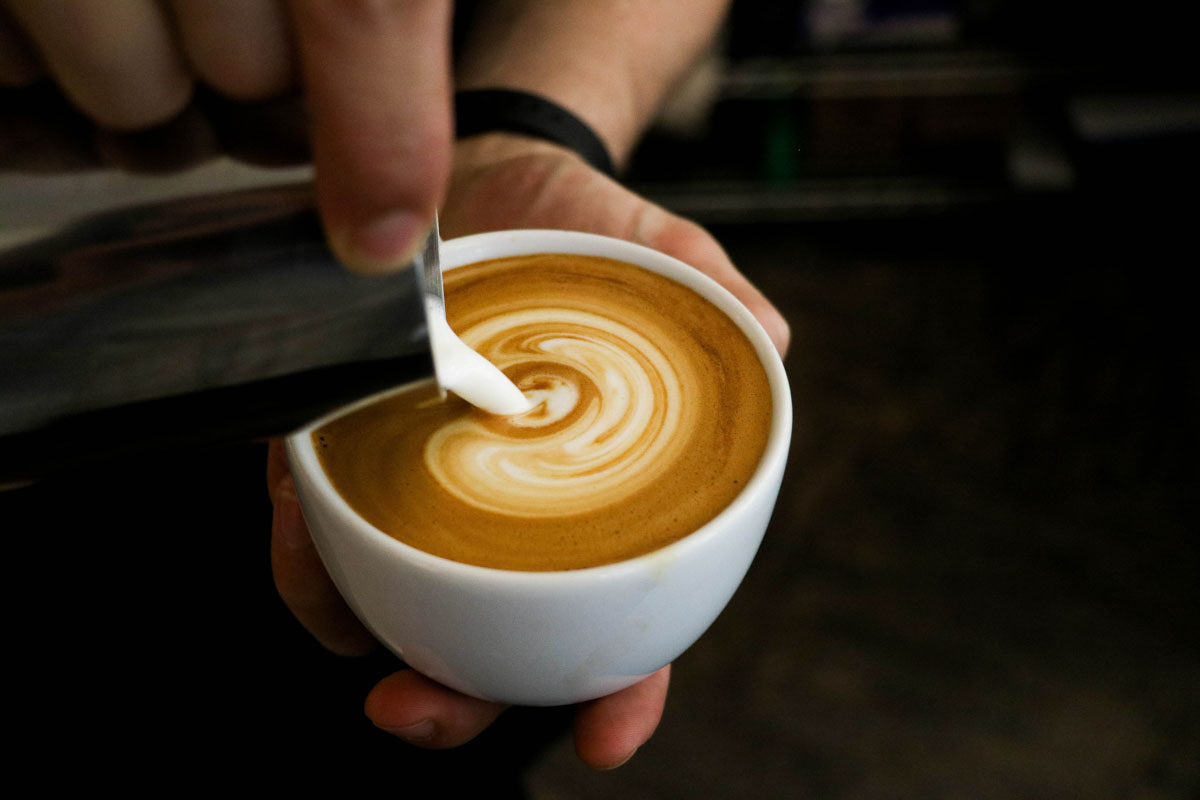 There are many, many more things to do when you are down here in winter. Food, drink, cellar doors, breweries–the list is a long one! Hopefully this gives you a few inspirational ways to FIND THE FUN!