Breweries & Distilleries
The breweries in the Margaret River Region offer high-quality craft beers ranging from summery wheat beers through to heavier porter-style brews. Some also produce tasty ciders and may offer up a nice local wine selection for the non-beer lover.
The regions distilleries offer an interesting selection of spirits and liqueurs, ranging from single-malt whiskys to absinthe to gin, schnapps and vodka!
Most of the region's breweries & distilleries are situated in stunning bush locations and several provide open space and play equipment to occupy the kids. Most offer food as well.
If you have installed The Margaret River Find the Fun electronic guide on your phone, you will find a complete list that will help you find places when in the region.
You can see where they are relative to where you are and drive or bike right to them! It's VERY HANDY!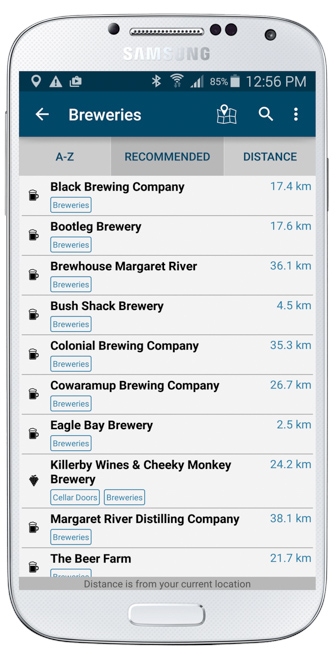 Apologies, but no results were found for the requested archive.